Manage timesheets your way
Simplify and accelerate timesheet creation. It's the best way to keep yourself organized while making sure every second you work is paid. Stop wasting precious time!
Use it for free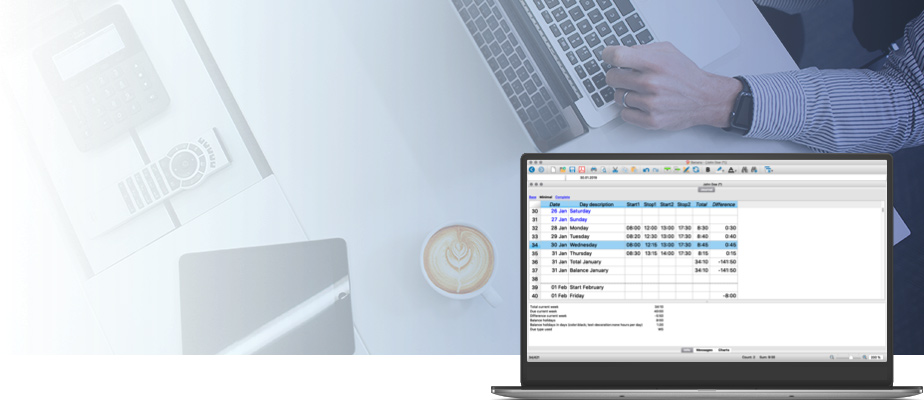 Enjoy the powerful & timesaving Banana features:
Extremely fast data input
Live count of working hours, vacations and absences
View daily, weekly, monthly and yearly balances
Smart holiday and leave planning
Neat and ready-to-print monthly reports
---
Meets legal obligations*
The time of beginning and end of your worked hours, holidays and possible absences are recorded in detail. This data collection meets the legal requirements.
Start today, download the Banana Accounting 9 Free Version (if you don't have it yet) and open:
*Legal obligations refer to Europe, not to other English-speaking countries/regions of the world.
Accelerated Timesheet Management
Benefiting both employers and employees, Banana Accounting automates timesheets.
Its time features help businesses track flexible time schedules faster, in their own terms. Employees update time logs, holidays, overtime or sick days, then employers extract all data to run the payroll and keep a real-time check.
An end-to-end process, smoothly integrated, like clockwork.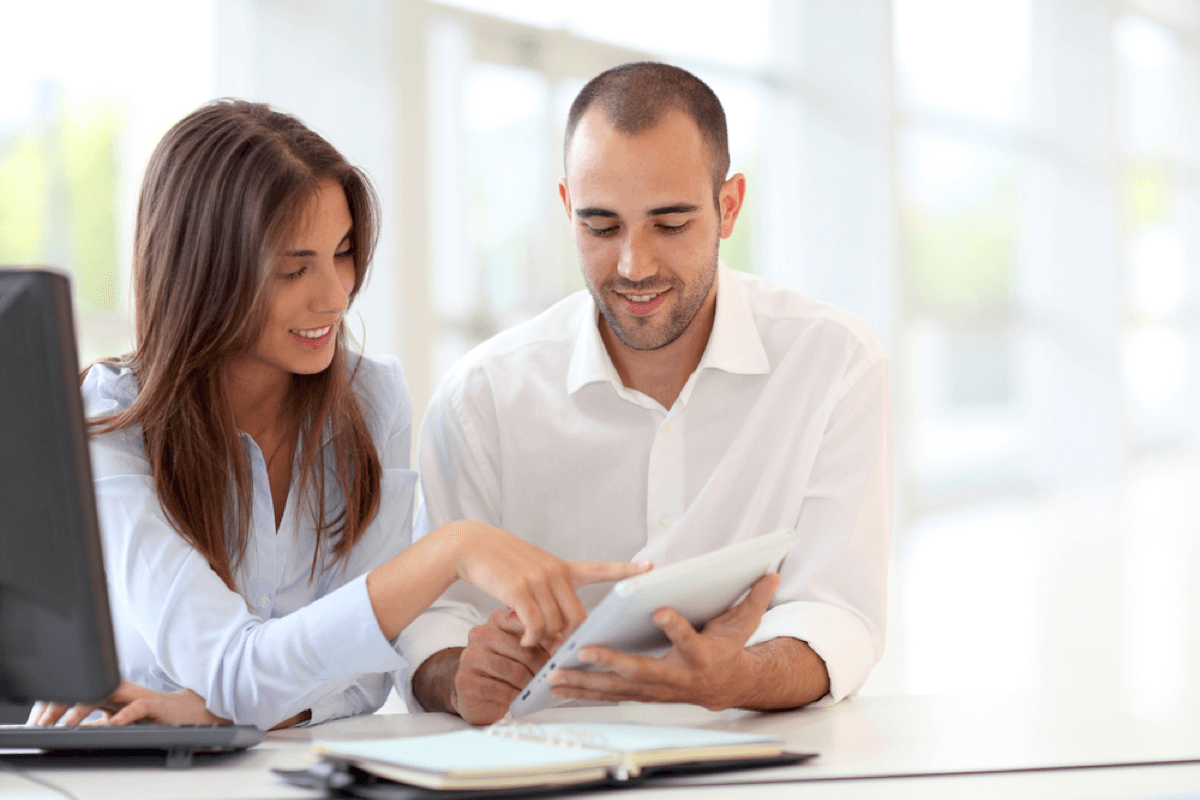 Custom Weekly Timetable
No matter if you're a freelancer, an entrepreneur, a full-timer or a part-timer, now you can easily rule your own schedule. Simply add your time logs and allow Banana Accounting timesheets to do the maths.
An efficient, automatic planner that saves you time and keeps things organized.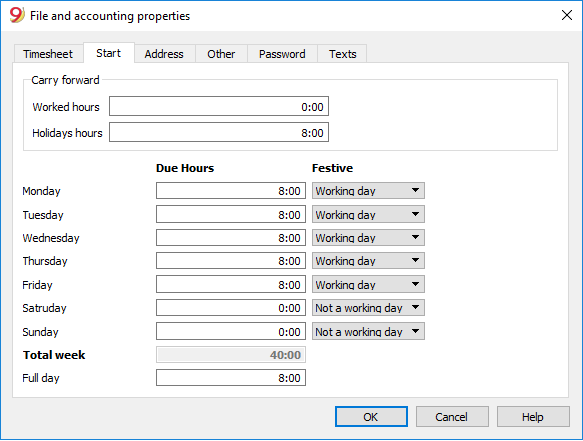 See Everything in One Go
Manage time schedules at your own pace. Track working hours, add holidays, sick days or plan unpaid leave times. Next, track travel expenses on the go.
All is smoothly integrated into your Banana Accounting user. Just a few clicks.
That's it. Join us and see for yourself.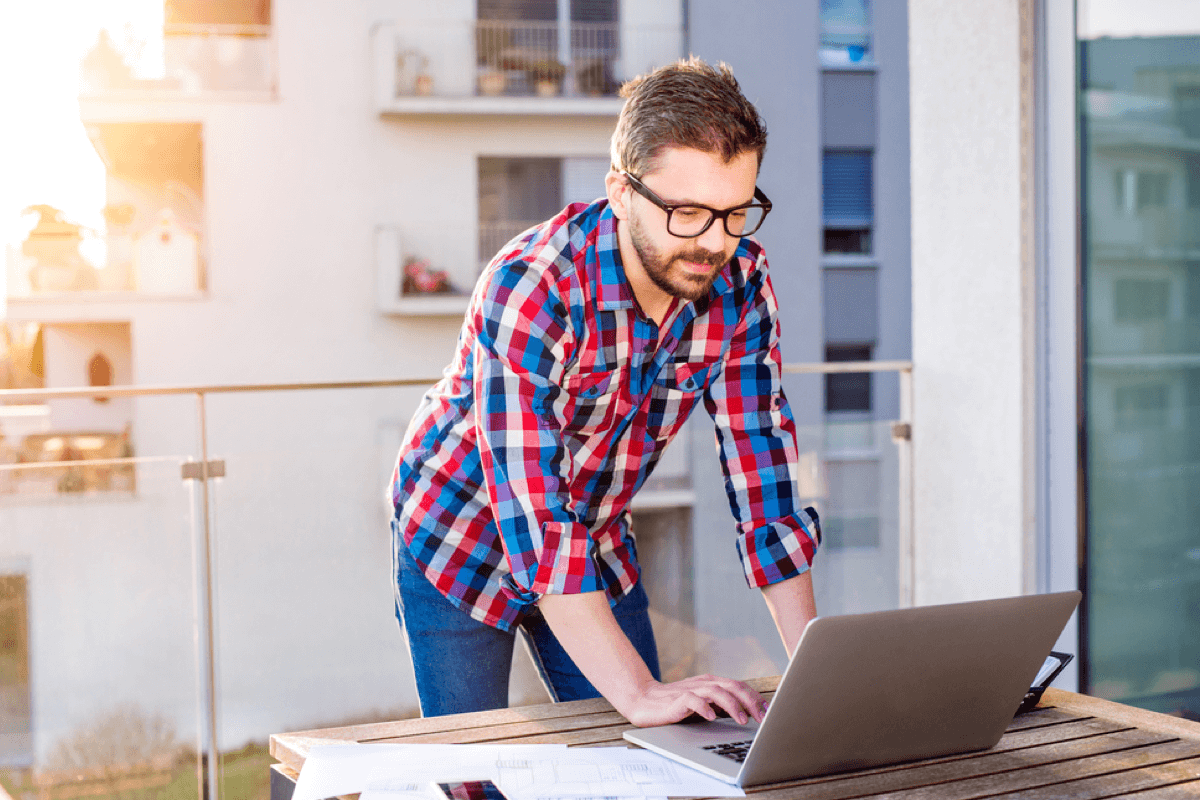 Easy Breezy Monthly Reports
Enjoy a monthly birds' eye view of you or your staff's hours, overtime, vacation or leave times. Banana timesheets synchronize time logs, totals, and balances by day, month and year.
At any time, both employees and employers can have an accurate snapshot of their time.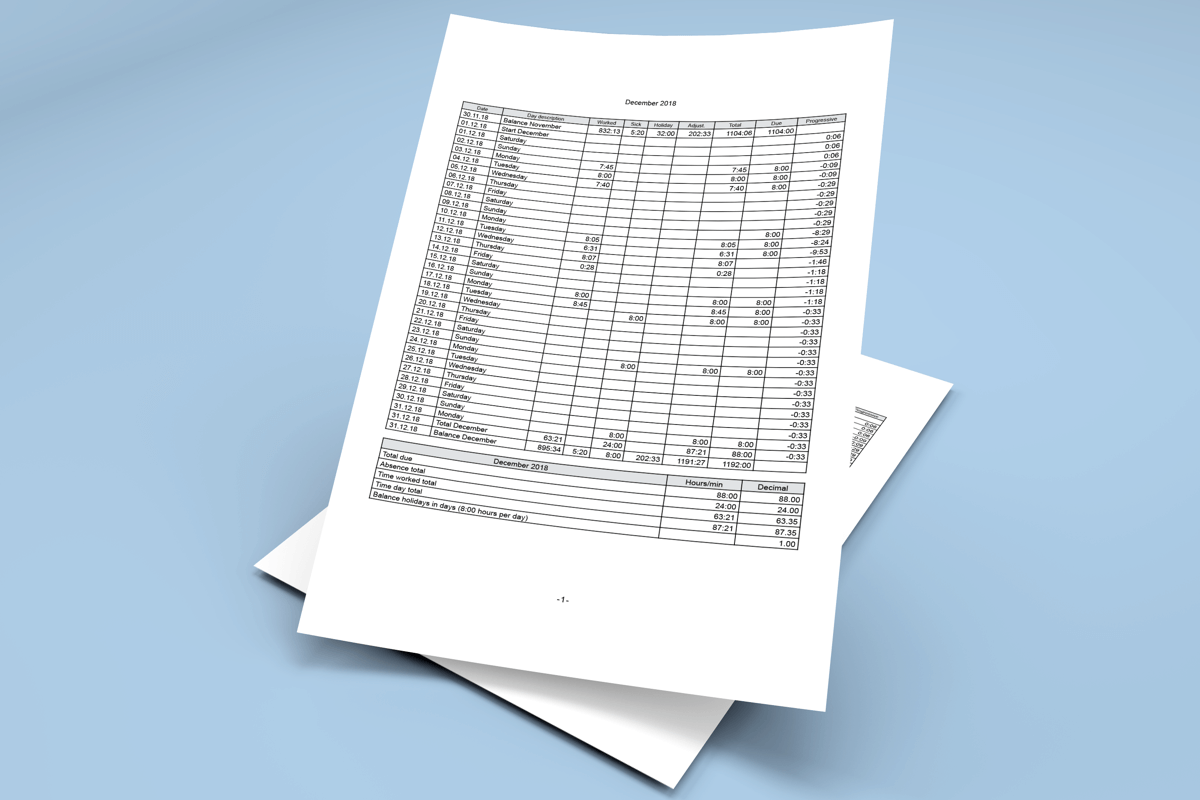 Quick Vacation Simulator
Use the smart Banana timesheets to plan your vacations better. For instance, just enter the days you plan to get away from it all and find out how much overtime helps you afford that dream holiday extravaganza.
Rely on Banana Accounting timesheets to carefully estimate, simulate and plan time.
Be one-step ahead. Always. Now see it to believe it.
---
Learn more
Go ahead. Give it a go!
Download the Free Version, create your own file and start right now with your Time Sheet! Included you will also find other applications of Banana Accounting that you can try for free up to 70 recordings.
Download FREE Version